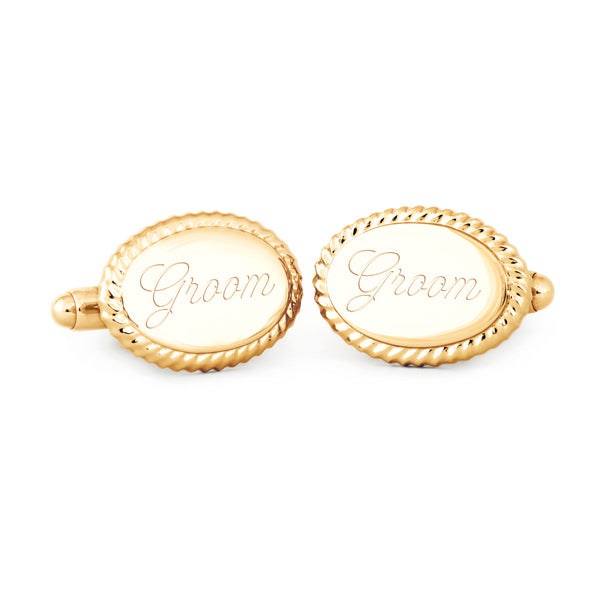 SKU: 8842908ACL
Oval Beaded Edge Cuff Links w/ "Groom" Engraving
A PERSONAL & CLASSY TOUCH 
Dress to impress on your very special day. Our "Groom" Cufflinks are a classic choice to elevate your look and enhance your wedding day attire. This set features an oval shape with beaded edge and "Groom" engraved on the smooth surface. For such a minor accessory, it has a major impact on your style. Whether you are buying for yourself or a loved one, they make a beautiful keepsake.
Made with high-quality material:
Our cufflinks are created from high-quality materials for sturdiness, reliability, and appearance.
Dress to impress:
Though small, cufflinks completely take your style above and beyond. This style in particular is a fun detail for your big day.
Subtle and secure:
Cufflinks are subtle and small, but ours are carefully designed to stay in place so you do not have to worry about loss.

Processing Engraving...