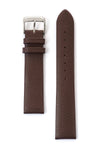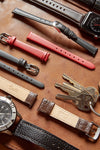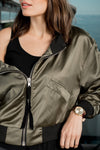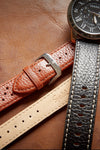 SKU: 70747520
Men's Fine Cowhide Grain Leather Band
Over 118 Years Of Quality Craftsmanship
Excellent watch band
Looks great. Really nice fit and finish. Good fit on my 8 1/4 inch wrist. Will be purchasing Speidel again.
Watch Band
It fits. It's comfortable. Looks nice.
Great quality for a great price
I was so impressed by the quality of leather and the rich brown color and the fact that it came with both a heavy duty gold and a heavy duty silver option for the clasp- it seemed like a much more expensive band! And very easy to replace too with the nice slide latches! I used to work at a jewelry store and replaced many watch bands and this one was extra nice.Thank you
Great Band
Very pleased with the quality and service.
Great customer service.
Ordered and received a new watch band. It broke the second day I was using it. I contacted Speidel and they replaced it very quickly. New band is already being used.

Processing Engraving...