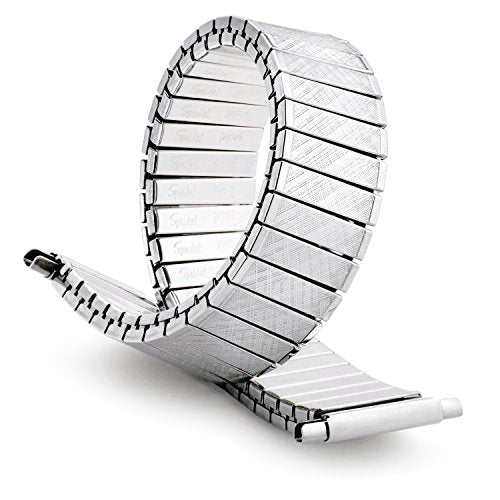 SKU: 00067202
Men's TwistOFlex™ 1622MM Adjustable End Band
EFFORTLESS STYLE, UNMATCHED COMFORT
Twist-O-Flex™ Watchbands: When chic style and unparalleled comfort collide. With a sleek and classic design, this band works for all styles and occasions - but that's not all. It is uniquely crafted to eliminate discomforts such as hair pinching or pulling. All-day comfort will never go out of style.
Comfort at all times:
Unlike other bands on the market, there is no such thing as hair pinching or pulling with a Twist-O-Flex™ Watchband. The unique bottom box and side edge design eliminates this issue all-together. The result? A sleek and polished look that keeps you from shouting "ouch!"
Easy to adjust:
With the ability to expand, you can adjust your Twist-O-Flex™ 16-22mm Adjustable End Band to any length to accommodate your wrist size. The band width is 15mm.
1-year limited warranty:
If you are not satisfied with the Twist-O-Flex™ Watchband, we guarantee a 100% refund within 30 days, as well as a 12-month warranty. We believe in our product and will do what we can to make things right.
Webb Thrower
Real good bands. Been using them for years.

Processing Engraving...