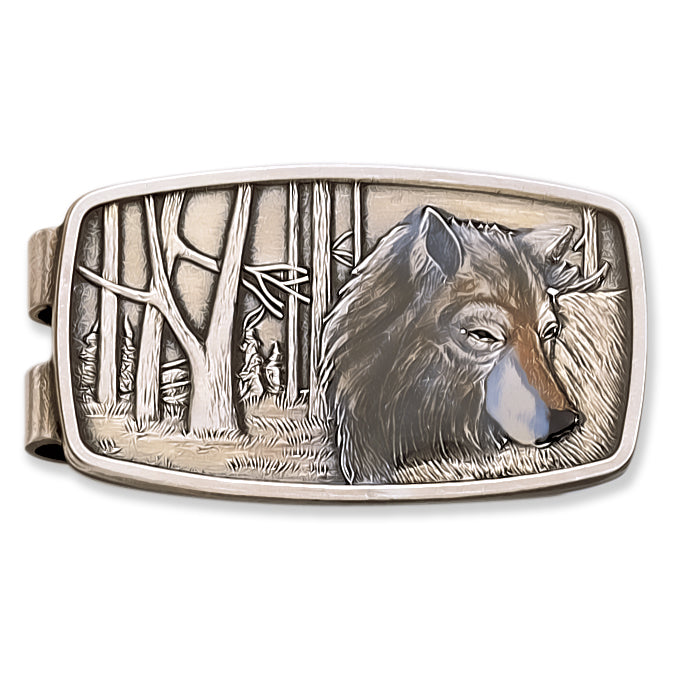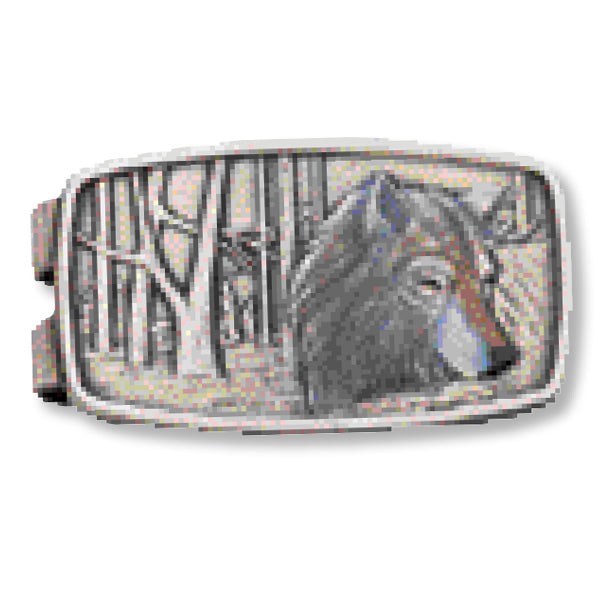 SKU: 8847509AMC
Enamel Wolf Money Clip
A SIMPLE WAY TO STASH YOUR CASH
Money clips are a pocket-sized solution to keep your money and cards secure without a bulky wallet weighing you down. Slim, sleek, and convenient, this timeless accessory is the perfect gift for yourself or a loved one.
Our Enamel Wolf Money Clip is the perfect artwork for animal lovers and outdoor enthusiasts. Available in silver tone.
Made with high-quality material:
Our money clips are die-struck from high quality brass and hand painted. Hand finishing is used on the backs and edges to create a piece of lasting beauty.
A secure hold:
This clip features double retention spring action for durability and safe-keeping. With this firm hold, there's no need to worry about the loss of bills or cards.
Slim and sleek profile:
Aside from functionality, a money clip is slim, sleek, and lightweight. It's an easy and elegant accessory that makes a subtle statement.

Processing Engraving...