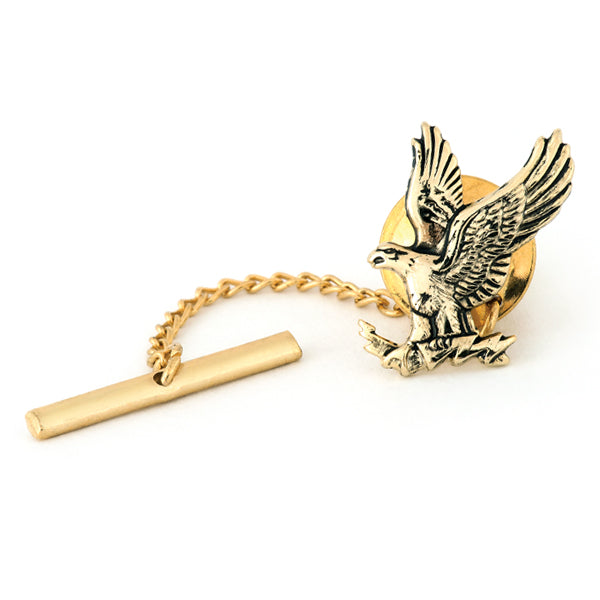 SKU: 88407408ATT
Eagle Tie Tack
A SLEEK & CLASSY TOUCH 
Dress to impress in the workplace and beyond. Looking the part makes all the difference and that means having the right accessories for your business or formal attire. Tie tacks are a classic choice for functionality and fashion. Our Eagle Tie Tack features a chain and T-bar. It is a great way to show off your American pride and patriotism. For such a minor accessory, it has a major impact on your style.
Functional fashion:
Aside from looking sharp and sophisticated, a tie tack is used to keep your tie straight and in place while you go about your day. Having one means your tie won't dangle while you lean over in a meeting.
Made with high-quality material:
Our tie tacks are created from high-quality materials for sturdiness, reliability, and appearance.
Subtle and secure:
This is a subtle, discreet way to hold your tie in place while adding a little something to your style.
Eagle Tie tack
My husband loves it! Very good quality!

Processing Engraving...