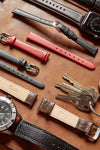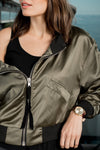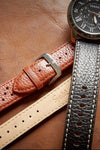 SKU: 70165120
Ladies Stitched Calfskin
Over 118 Years Of Quality Craftsmanship
Very nice leather watch band
The band is a very nice leather. Plus it has a convenient little mettle tab to help facilitate placing the band anchor pegs into the holes in the watch strap locations.
I would definitely buy again.
Perfect
I needed a white band for a watch for a wedding. It was just what I wanted and came faster than promised.
Exactly as advertised. I am pleased with the leather strap.

Processing Engraving...