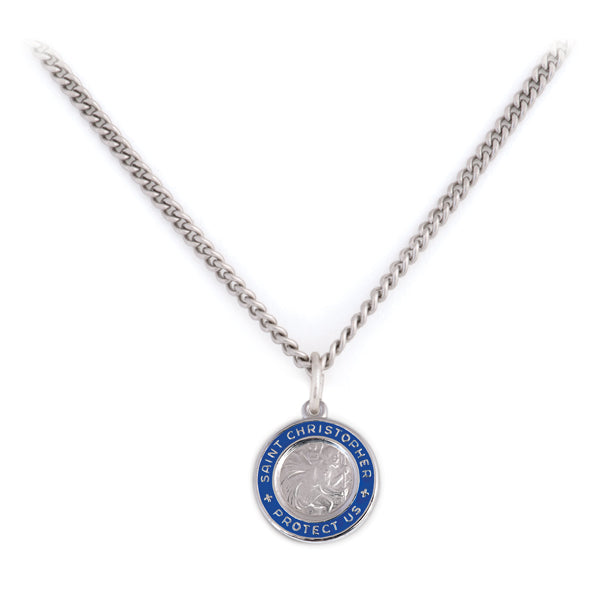 SKU: 8846205ANK
Sterling Silver St. Christopher Necklace
A DELICATE & GRACEFUL GIFT
Simple, delicate, and everlasting, our Sterling Silver St. Christopher Necklace is a piece of fine jewelry that will never go out of style. The beautiful pendant is sterling silver with a beautiful blue outer rim adorned with the words "SAINT CHRISTOPHER PROTECTS US." It makes a statement against the simple 24" (2mm) stainless steel chain necklace. It is the perfect gift for a religious milestone or event.
High-quality materials:
This necklace is beautiful and durable because it is made with sterling silver and stainless steel. 
Hypoallergenic:
Unlike other materials, sterling silver does not contain metal additions that could cause an allergic reaction or irritation to the skin. 
Additional features:
This necklace features a St. Christopher charm at the end, making a beautiful statement. It is the perfect gift to celebrate a religious milestone.

Processing Engraving...