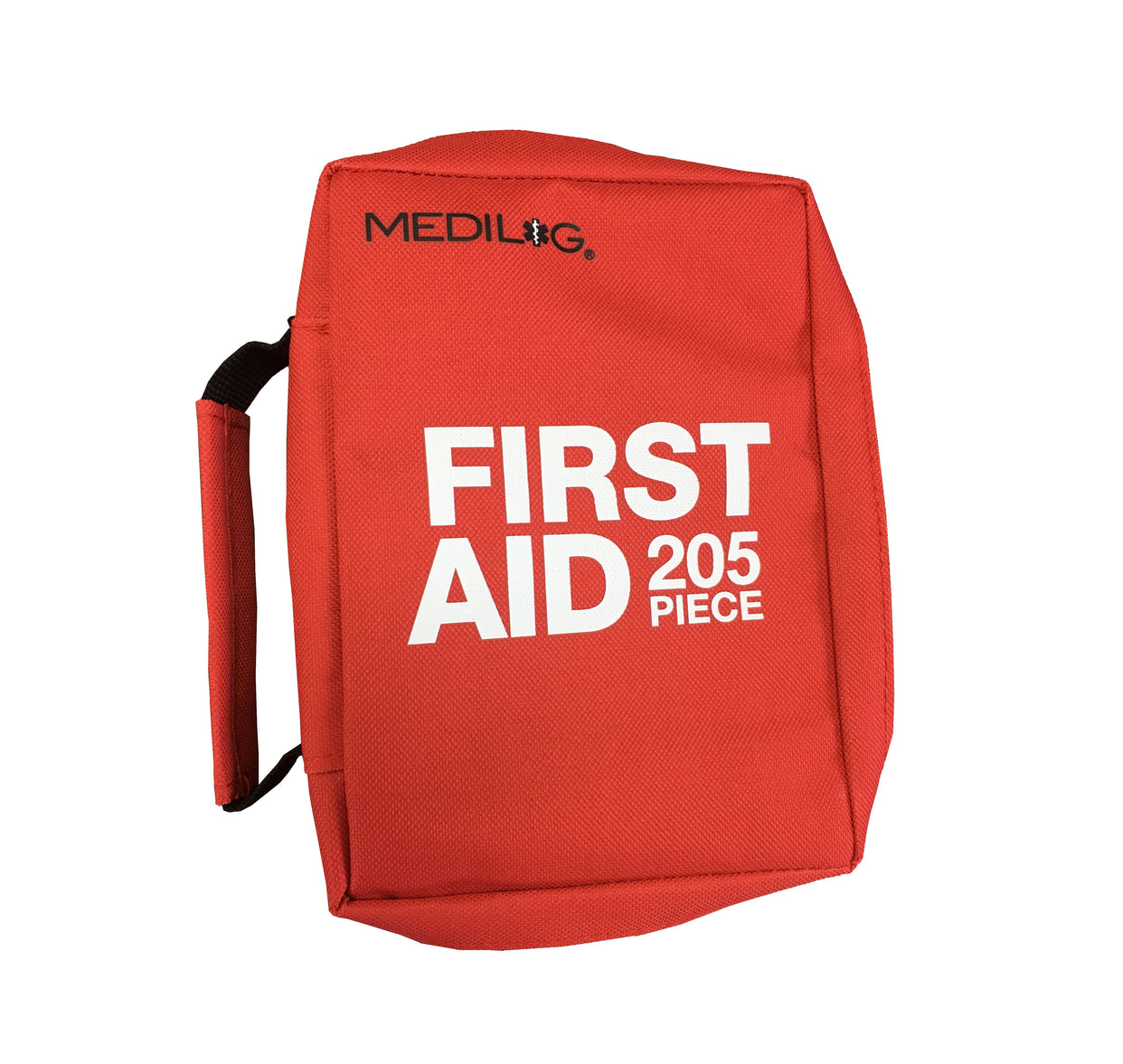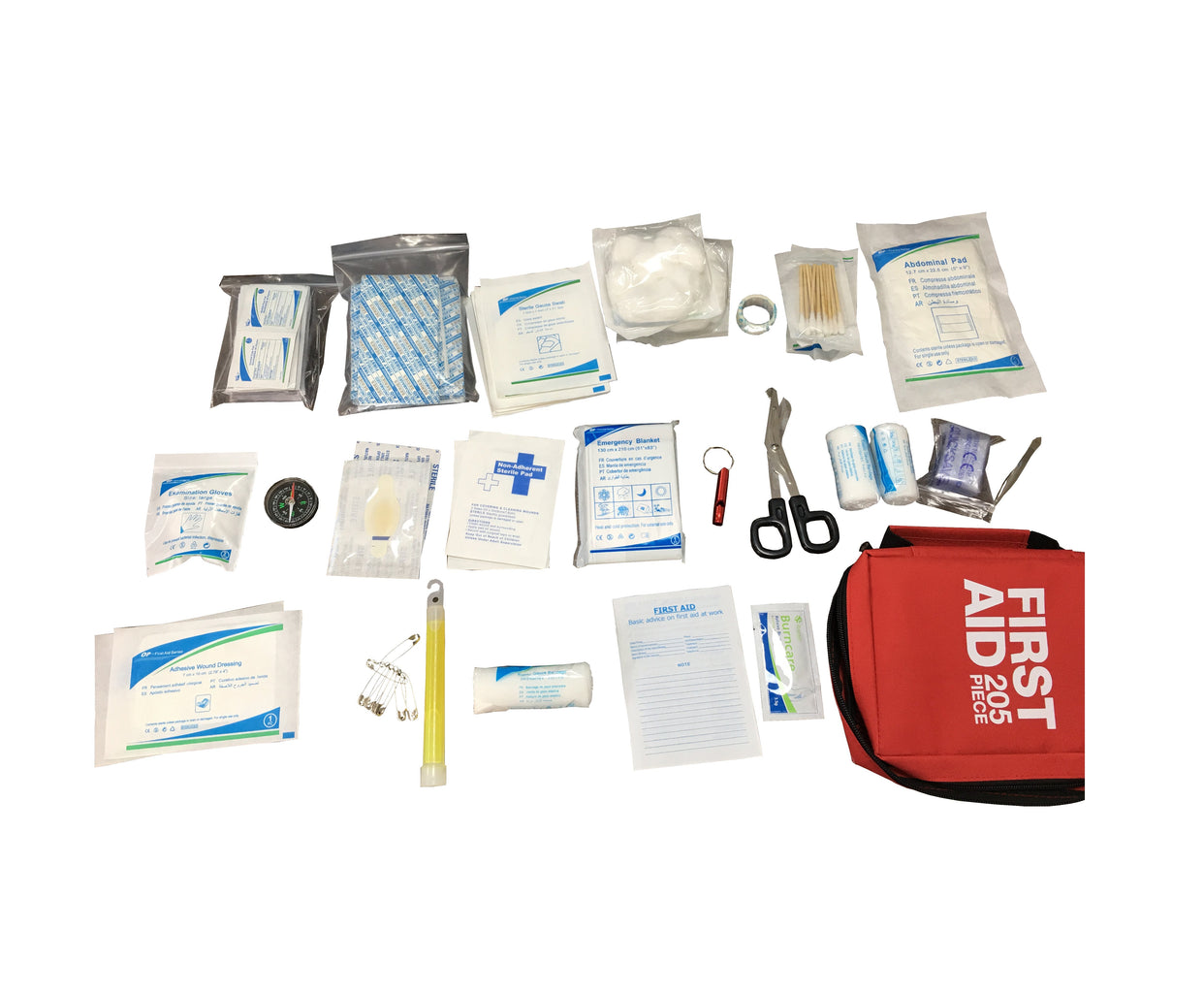 SKU: 9900004FAKLRG
Large First Aid Kit
205 PIECE KIT
The First Aid 205 Piece All-Purpose First Aid Kit will have you prepared for any potential emergency at home, in the office or on the go. The essential first aid supplies are ideal to treat pain and swelling, as well as cuts, scrapes, and burns. Soft Red makes the kit portable, lightweight and easy to carry.
KIT INCLUDES
 

Antiseptic cleansing wipes -10pcs

Alcohol prep pad - 10pc

Adhesive bandages 72x19mm - 40pcs

Adhesive bandage Knuckle -14pcs

Adhesive bandages Fingertip -14pcs

Mini or child adhesive bandage 10x40mm -20pcs

Sterile gauze pad 7.5x7.5cm -5pcs

Wool Cotton Balls -20pcs
First aid tape 1.25x450cm -1pc
Cotton tip applicator dual sided -20pcs
Trauma pad 5"9" -1pc
Disposable pvc gloves -1pc
Compass 4cm -1pcs
Moleskin blister relief -2pcs
Wound Dressing 5cm x 7.5cm -2pcs
Emergency blanket 130x210cm -1pc
Metal whistle -1pc
Scissors 15cm -1pc
Elastic bandage 6*4cm -2pcs
CPR mask -1pc
Metal tweezers 9cm -1pc
Non-woven wound dressing (adhesive) 7cm x 10cm -2pcsSafety Pins 3.7cm -8pcsSting relief pads -4pcs
Butterful Adhesive Bandage -10pcs
Glow stick 6'' -1pc
Big Adhesive Bandages 100x50mm -4pcs
Elastic Bandage 8cmX4m - 1pc
First Aid Guide -1pc
Burn gel 3.5g -1pcIodine Prep Pads-4pcs
First aid kit -1pc
Frist Aid
Being a medic in the Army always be prepared good selection of materials

Processing Engraving...