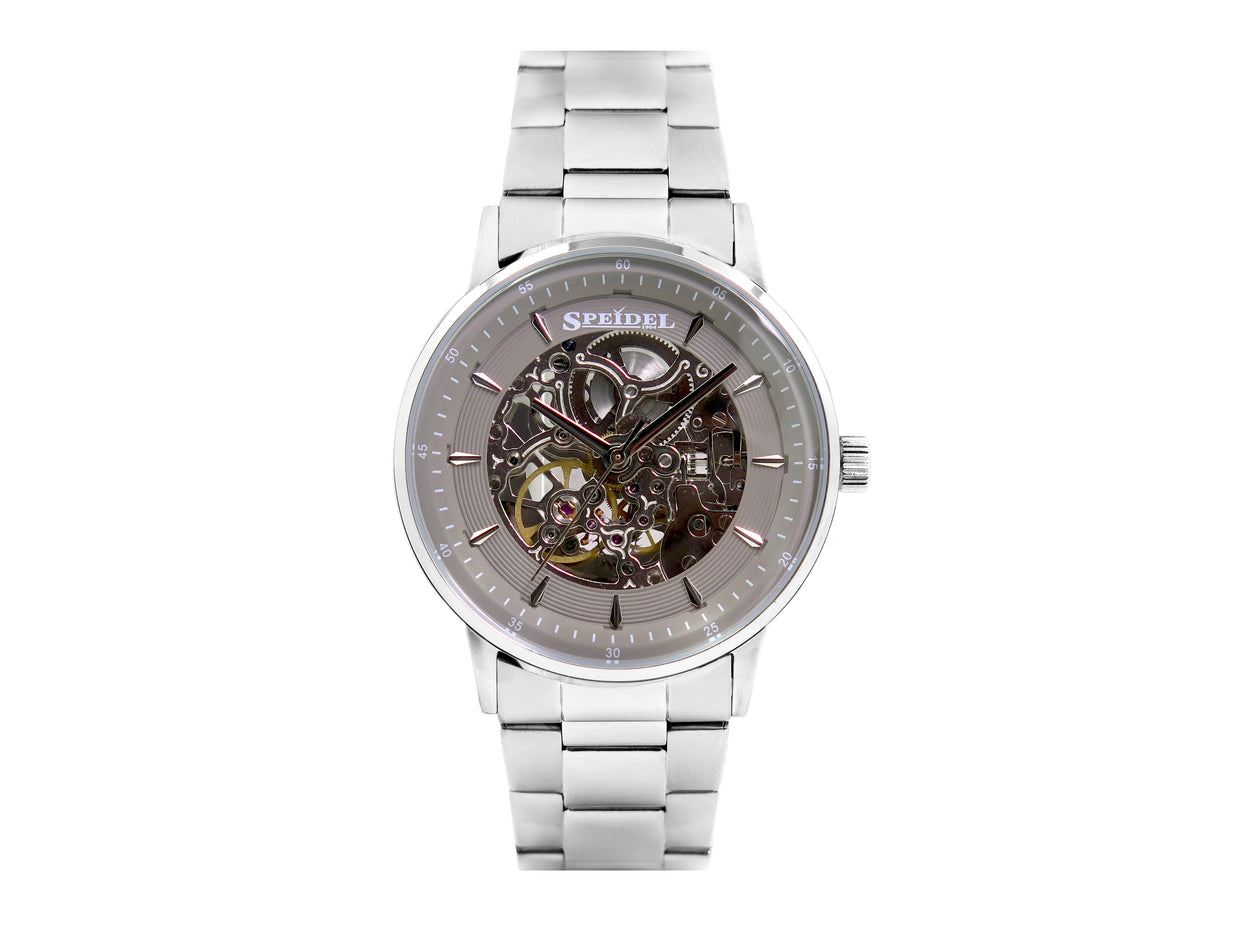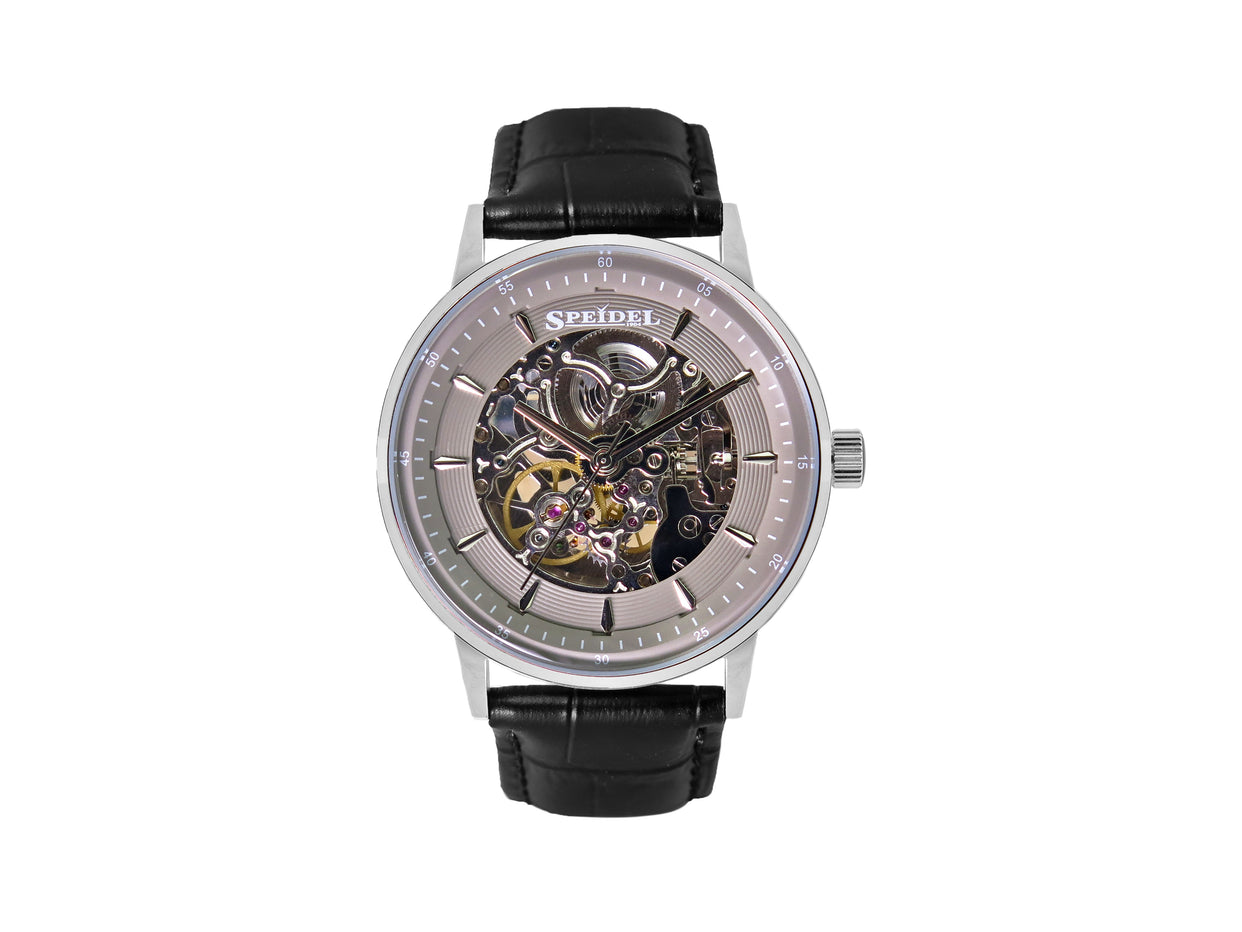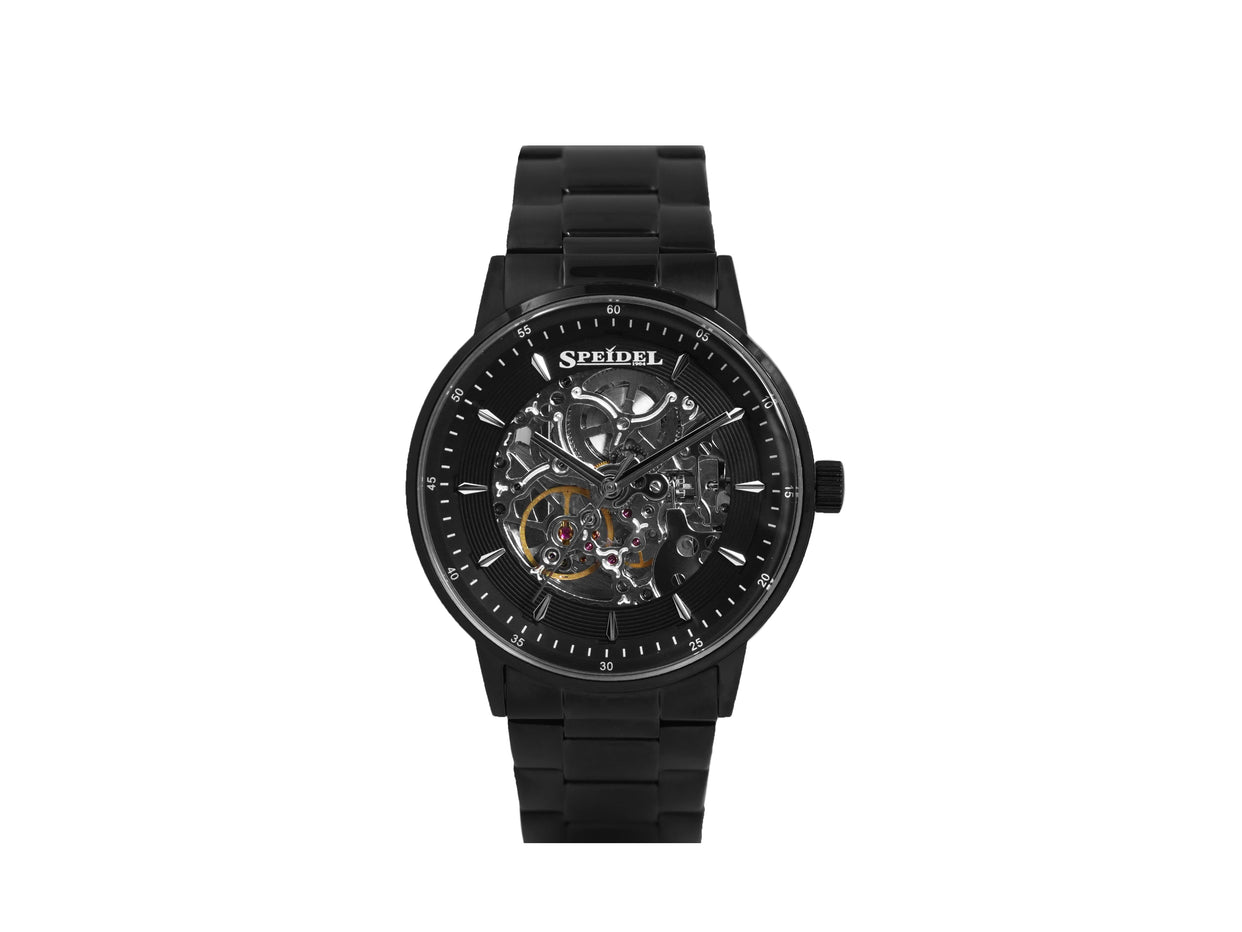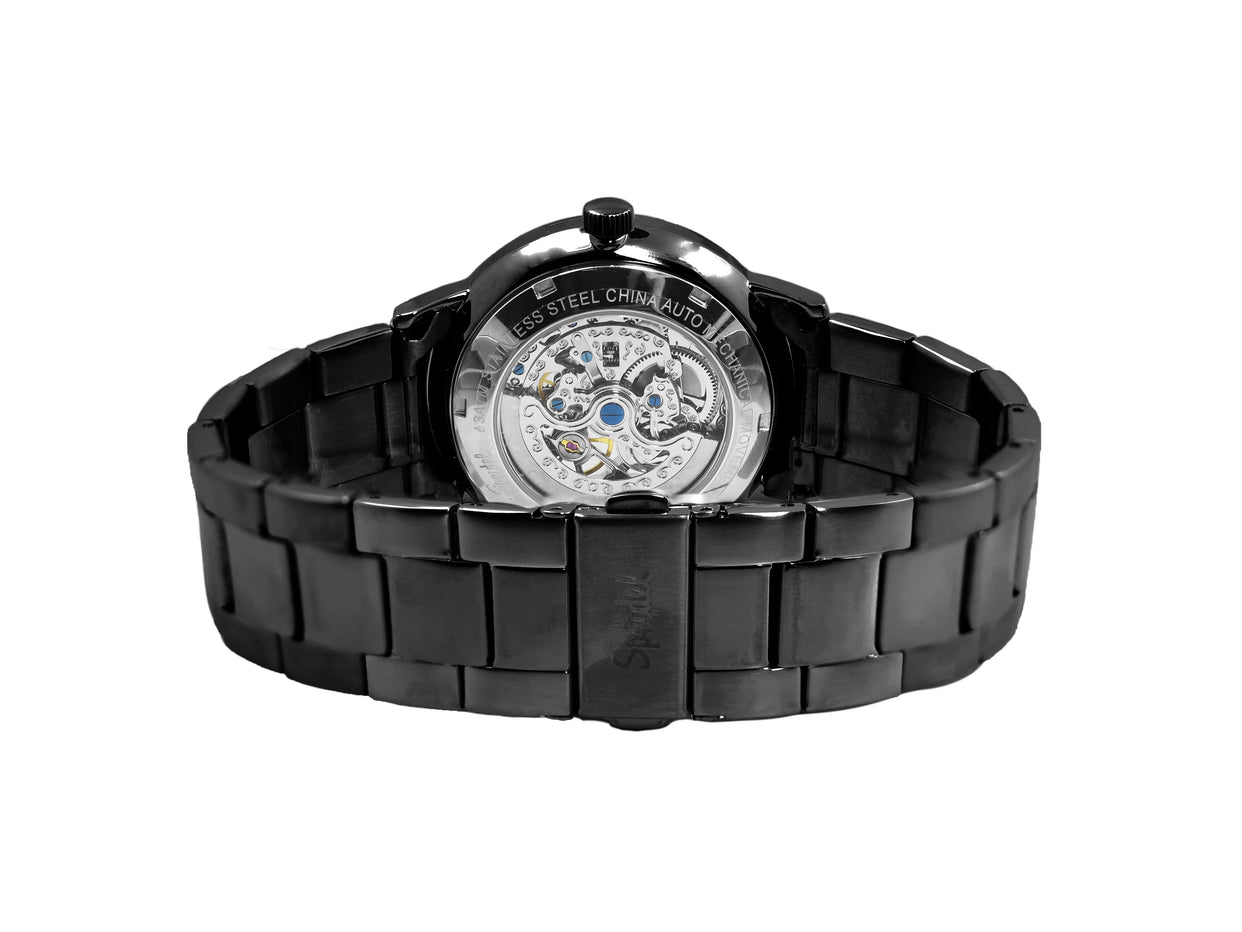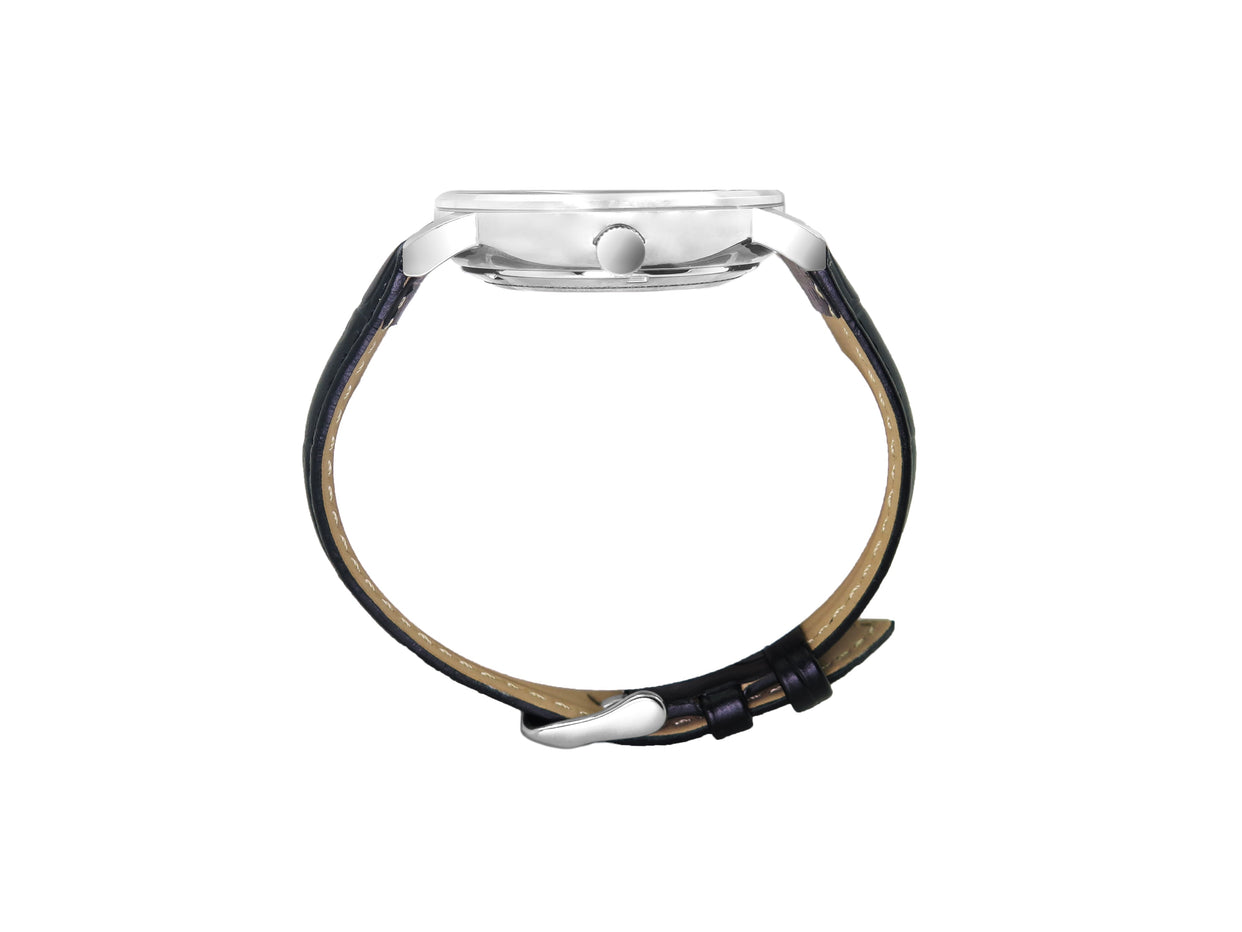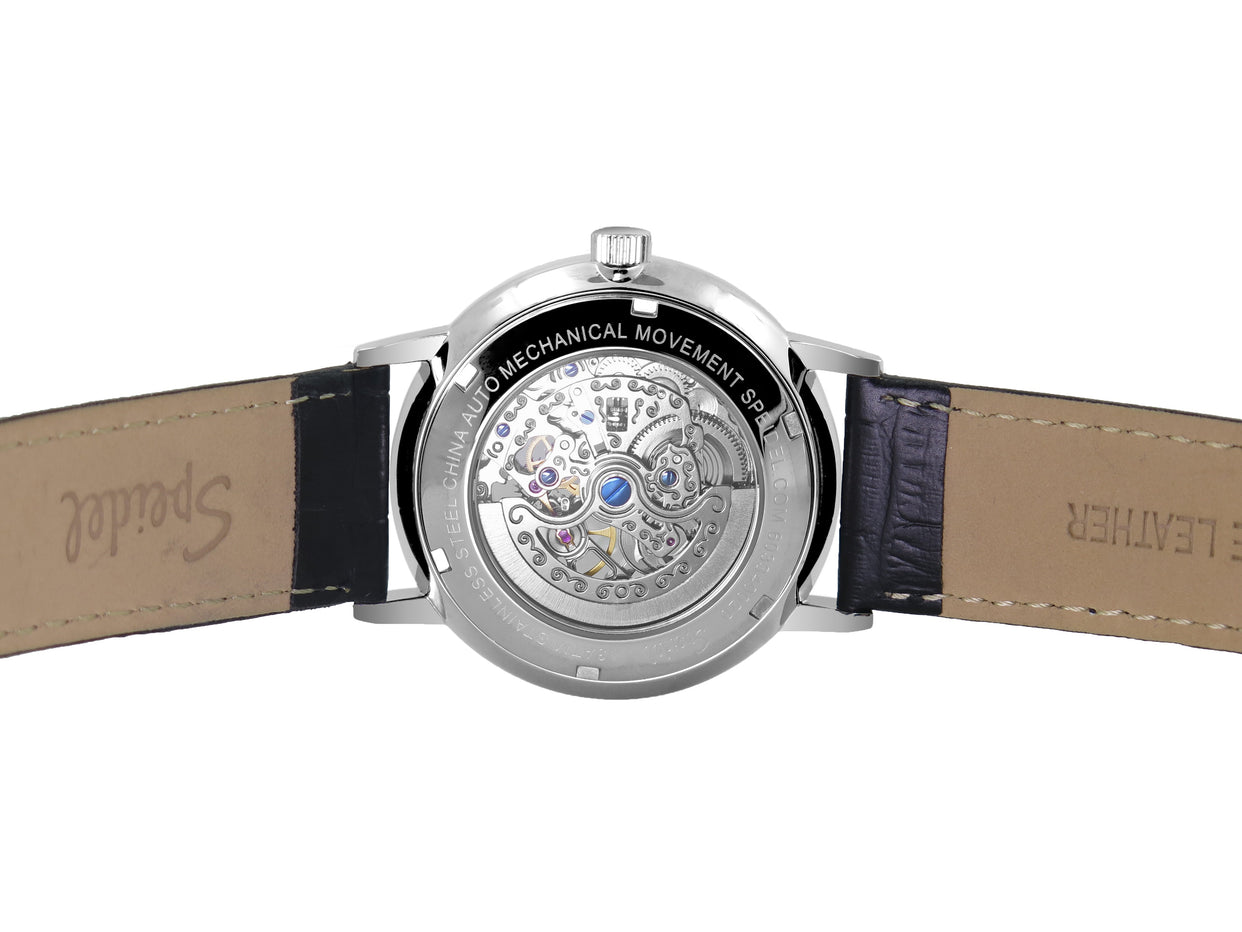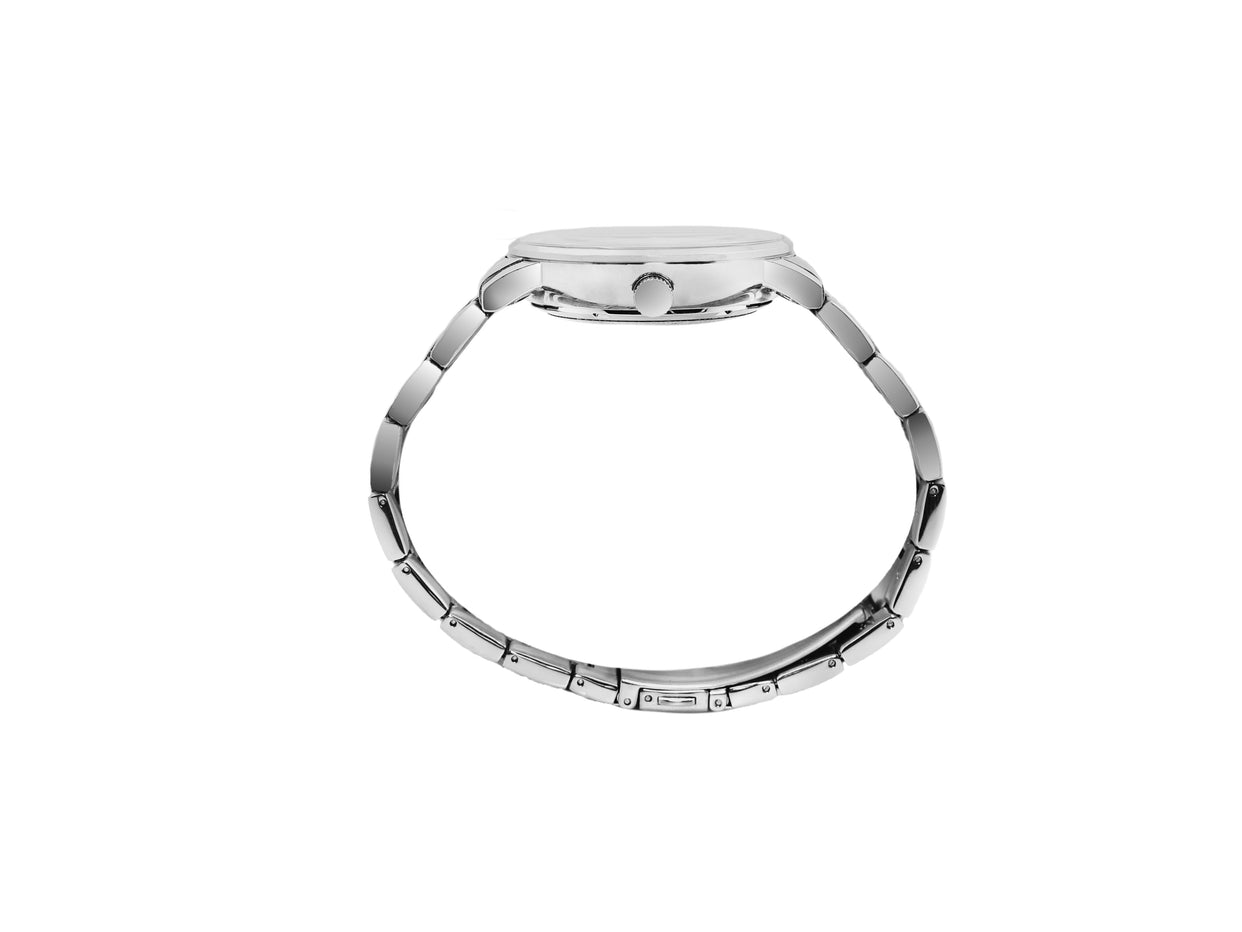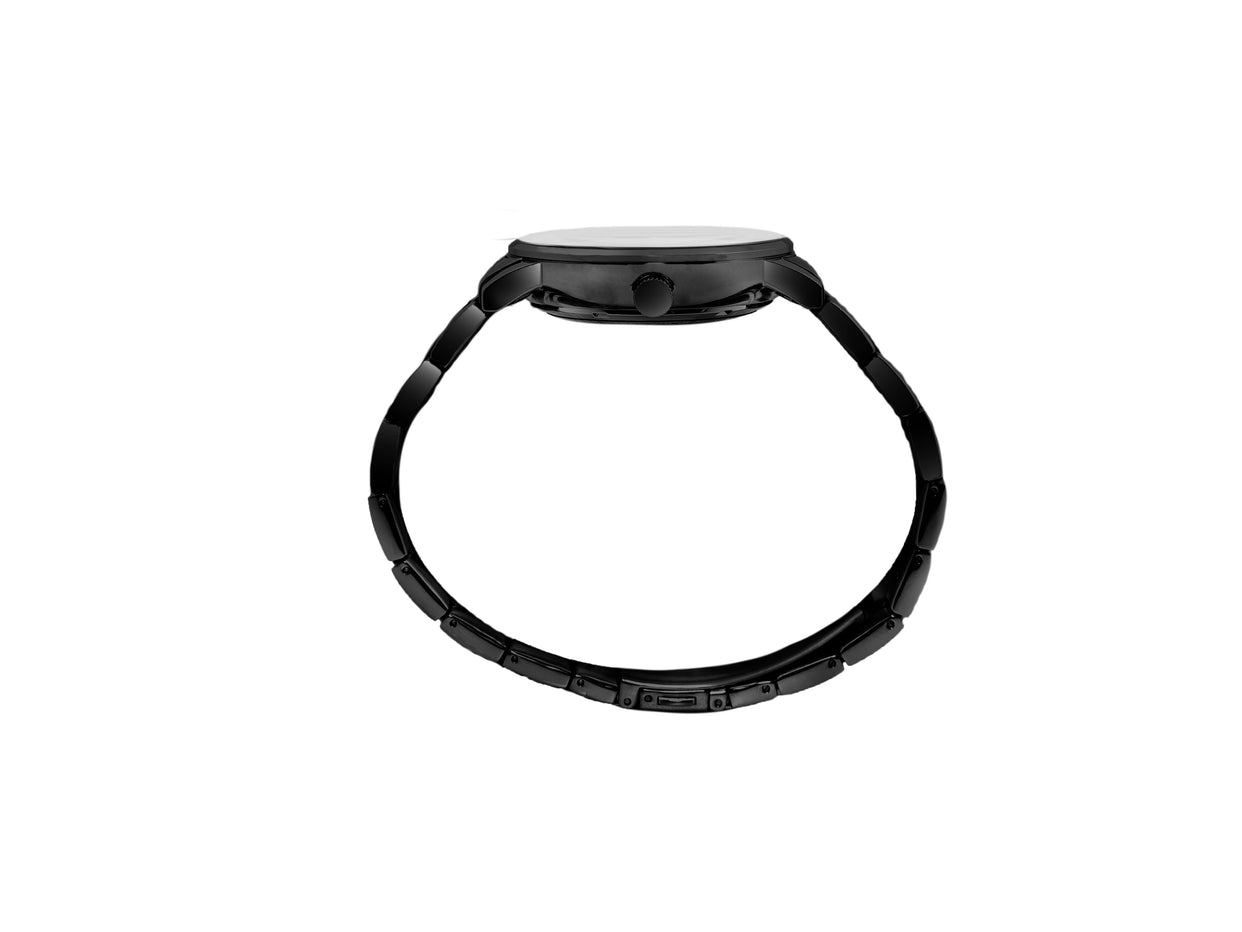 SKU: 603340000
Automatic Watch
TECH-SAVVY AND COOL
Telling time has never looked so cool. Our Automatic Watch has a clear case back, providing views of the gears for a look that is unique and savvy. With three different band options to accommodate all styles, you can't choose wrong. It is a must-have for your timepiece collection.
Unique style:
With a clear view of all the intricate gears and workings, this watch undeniably makes a statement on your wrist.

Additional features:
This watch has TY2807 movement and has 21 Jewels.

A watch for all occasions:
Dress it up or dress it down, this style works in or out of the office.
Enjoyable Movement
I stumbled upon Speidel while researching automatic watches. I knew I wanted an automatic where I could see the movement but don't have the budget for a high end watch. When I came across this watch it checked all my boxes. It's interesting without being garish and the movement is a joy to look at. The time is accurate enough for my needs and the hands are easy enough to read at a glance. This watch provides the exact value I was looking for and I would recommend it.
Neat little watch
It is not easy to find a readable automatic skeleton watch - and for under sixty dollars! I have an older version and I love both my Speidel skeletons!
Stunning...
This is a stunning watch and for the price, incredible. I trust Spiedel and have for years.

Processing Engraving...